Excelsior!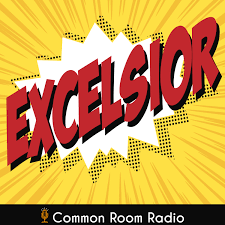 After multiple record breaking movie debuts in 2018 and a smash hit earlier in 2019, the Marvel Cinematic Universe is now ready for the release of its longest, most anticipated, and most star-filled movie of all time: Avengers Endgame.
All Marvel fans know two things before going into a movie: don't leave until the lights come on and keep an eye out for Stan Lee. Unfortunately, the creator of the extravagant Marvel universe passed away earlier this year, but not before filming his final cameo for End Game, and finalizing the end of an era for the MCU.
Captain Marvel, a movie released with tons of excitement and hype, dawned a Stan Lee themed intro during the opening credits.
Many people were surprised to see the unorthodox opening, but it warmed the hearts of all who watched. Captain Marvel, despite the expected mediocrity, was actually quit the hit, scoring about an 80% or about 4 out of 5 on most platforms, and was the sixth-biggest worldwide film opening since 2002 ($456,718,598). Brie Larson, the newest but, technically oldest Avenger, will remain in headlines from the release of Captain Marvel until the release of End Game.
Stan Lee's cameo in Captain Marvel was hard to watch because of the freshness of his passing, but hopefully viewers were prepared for it. Stan was seen as a passenger on a train as Carol Danvers fought with a Skrull during one of the first of many action scenes in the movie. It has been officially announced that the Stan Lee cameo in End Game will be his last one, and fans are hoping it's the most meaningful as well.
End Game tickets have gone on sale and are mostly likely already sold out in your area. End Game is projected to be the biggest opening of all time, and is looking to break some records previously only held by the Star Wars franchise. End Game will be in theaters April 26.