Review of "The Perfect Brownies"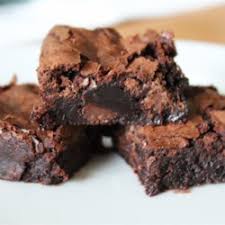 In my life, there are few things I enjoy more than dessert. Brownies have always been at the top of my list of favorites. Because of this, I'm always on the lookout for the best homemade brownie recipe.
Over the years, my Pinterest board titled "Food" has accumulated several recipes for various types of brownies, each promising different results. This recipe, however, claims to make "the perfect batch of brownies". Being the person that I am, I obviously had to put that to the test.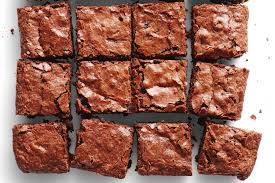 After a lot of failed desserts and countless experiments, I like to consider myself a pretty decent baker. With that being said, I like to think that I have a good idea of what I'm doing in the kitchen. Looking at the "perfect brownie" recipe, it seemed pretty standard to me: preheat the oven, mix wet ingredients, add dry ingredients, blah blah blah. Going into it, my hopes were not high.
A little less than an hour later, the brownies were done. After the lackluster preparation, I was glad to see that they looked like brownies. I've made some desserts that have come out of the oven with questionable looks, so this was a relief. My house had been filled with the appetizing smell of chocolate.
Cutting into them, I could tell they were going to be good. The brownies were dense, but still moist. Maybe the claim of a "perfect brownie" was right.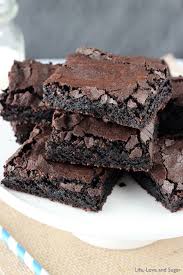 Then, I ate one. Then two. Then maybe three or four. Amazingly, these brownies didn't turn out to be a fail, mediocre, or garbage-worthy. They were DELICIOUS. In all honesty, I was not expecting such a soft, chewy dessert to come from my own hands.
Overall, are these brownies as "perfect" as they claim to be? Probably not, but I don't think I've ever had the actual "most perfect and amazing brownie ever in the history of baked goods". That being said, I am of the opinion that you can't go too wrong with a brownie, so these were pretty awesome.