How to Hang a Hammock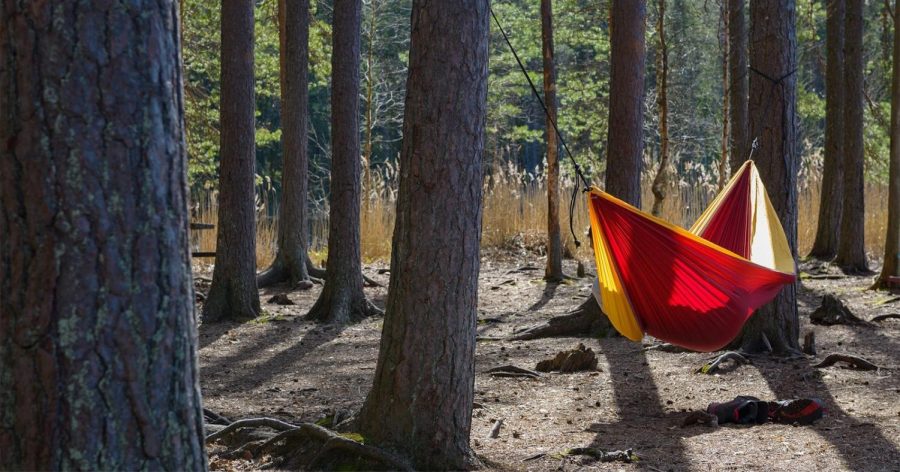 Phoenix Jahn
February 11, 2019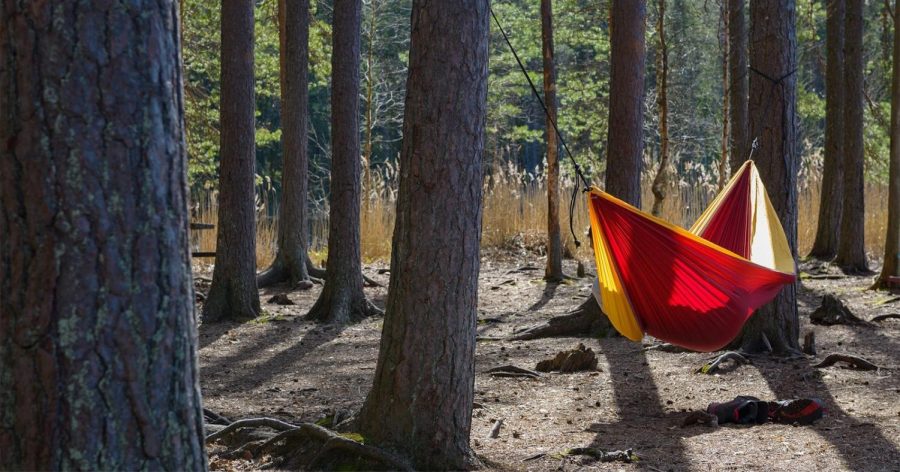 Whether you are at a bonfire or hiking the Appalachian trail, hammocking can be extremely easy and comfortable. You can set up a hammock in very little time even if you have a complicated system. But in order to set up a hammock at all you have to know how.
Obviously, the first thing you'll need is a hammock. There are a lot of options to choose from; ranging from cheap Thermarest hammocks, to $500 Warbonnets. But the thing to keep in mind is that you pay for what you get. In my opinion, the best hammock for its price is the ENO Doublenest. It is about $60 and has plenty of room to lounge around in.
The next thing you will need are tree straps. You don't technically have to use tree straps but it does protect the trees from being damaged. ENO also has a set of tree straps that are very good called the Atlas Straps. You should probably spring for the 15 foot straps rather than the 9 foot straps because it gives you more flexibility in where you can set up.
The final thing that you need for just a basic set up are carabiners. The only requirement for carabiners is that they should be rated for climbing. They do not need to have locks on them or anything like that but they need to be able to hold your weight.
You can order all of these items on Amazon. Here are links to the items if you want to look and see what they are:

So, once you have your materials it's time to set up the hammock.
You want to pick a spot with fairly wide trees, about 6 inches in diameter. Then, pick two trees that are about 20 ft apart. Put the tree straps around each of the trees about 6 feet up the trunk. Clip the ends of the hammock to the straps and adjust it so that the straps are at about a 30 degree angle.
Try laying in the hammock and make sure that it stays stable. Now you can just lay back and relax.