What's Next for The Weeknd?
Hang on for a minute...we're trying to find some more stories you might like.
Abel Makkonen Tesfaye, better known as The Weeknd, has had a whirlwind career. Born in Toronto, Ontario, he has gone from a homeless nomad to a superstar on the front cover of Forbes magazine. While The Weeknd has released several musical masterpieces– most recently an EP entitled My Dear Melancholy— fans are wondering what comes next for the Canadian singer. By examining The Weeknd's history, we can take a guess as to what his next move may be.
The Weeknd first brok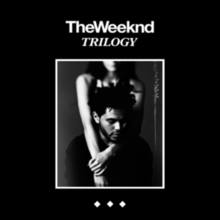 e into the music scene in 2012 with a hauntingly beautiful compilation of mixtapes collectively called Trilogy. At this point in his career, he was an unknown artist with a purposeful mystery about him. No one really knew who this elusive "The Weeknd" was until an interview with Rolling Stone magazine helped reveal the person behind the soundtrack. Soon, The Weeknd became a worldwide celebrity after performing on tracks with Ariana Grande and other famous artists.
After two more R&B albums detailing his nihilism and strange outlook on relationships, The Weeknd completely shifted his sound in 2016 with the release of Starboy. Gone were the days of meaningful ballads and hypnotizing rhythms as catchy hooks and pop beats replaced his somber sound. While many older fans found this change unsettling and almost "selling out", The Weeknd became more famous than he ever had. His singles could be heard at any party or on any Top Hits radio station. The Weeknd even began dating supermodel Bella Hadid.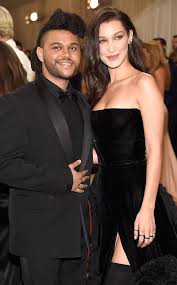 After this jarring change from R&B to Pop music, many fans were worried that The Weeknd would never go back to his old style. However, there are many hints that suggest The Weeknd may be returning to his slower jams. While at Lollapalooza in 2018, The Weeknd performed several songs from his first album, House of Balloons. Also, his newest album had a much darker tone than Starboy. Rap- Up suggests that The Weeknd may be working on a Trilogy 2.0 of sorts, with My Dear Melancholy being the first mixtape. While we do not for sure know the exacts of this new album, The Weeknd did confirm that he is working on his next album during a recent visit to Toronto.
While the future of The Weeknd's music is still up in the air, it is safe to assume that Bella Hadid and The Weeknd will remain together for awhile. The couple is seen posing together happily frequently, and rumors of talk of marriage are in the air. Also, we are confident that The Weeknd will continue doing what he is best at: making music. No matter how Abel decides to further his life and career, it can only be assumed that it will be positive due to his previous success.