The Decisive Ranking of the Disney Theme Parks
Hang on for a minute...we're trying to find some more stories you might like.
Today, I will be ranking all Disney Theme Parks in the continental United States. This definitive and perfect list will not include any water parks under the Disney Banner, as well as any parks found outside of the United States (because Tokyo Disney is too obvious a frontrunner, that list would just be boring). This list will include the different parks found at the Disneyland and Disney World Resorts. Now before we jump into the ratings, I must first say that these views are mine and mine alone, although I am certain there will be a few people who disagree with this list, you must know those people are wrong and there is no merit to anything they say. Now let's begin…
Tier Three: Average Theme Parks
Number Six: Hollywood Studios, Disney World
Now this is really a joke of a Disney Parks. There are very few E-Ticket Attractions (mainline thrill rides) throughout the park with the main rides being "The Tower of Terror" and the "Rock'n'Roller Coaster" both of which are past their primes and in need of refurbishment. This park contains the worst dining in all of Disney's Parks, with just junk food around. The only reasons to be excited about this park are the newly opened Toy Story Land and the Star Wars Land coming to the park sometime in 2019, other than that, this park just feels like a worse Universal Studios, which is just found around thirty to forty minutes away.
Number Five: Animal Kingdom, Disney World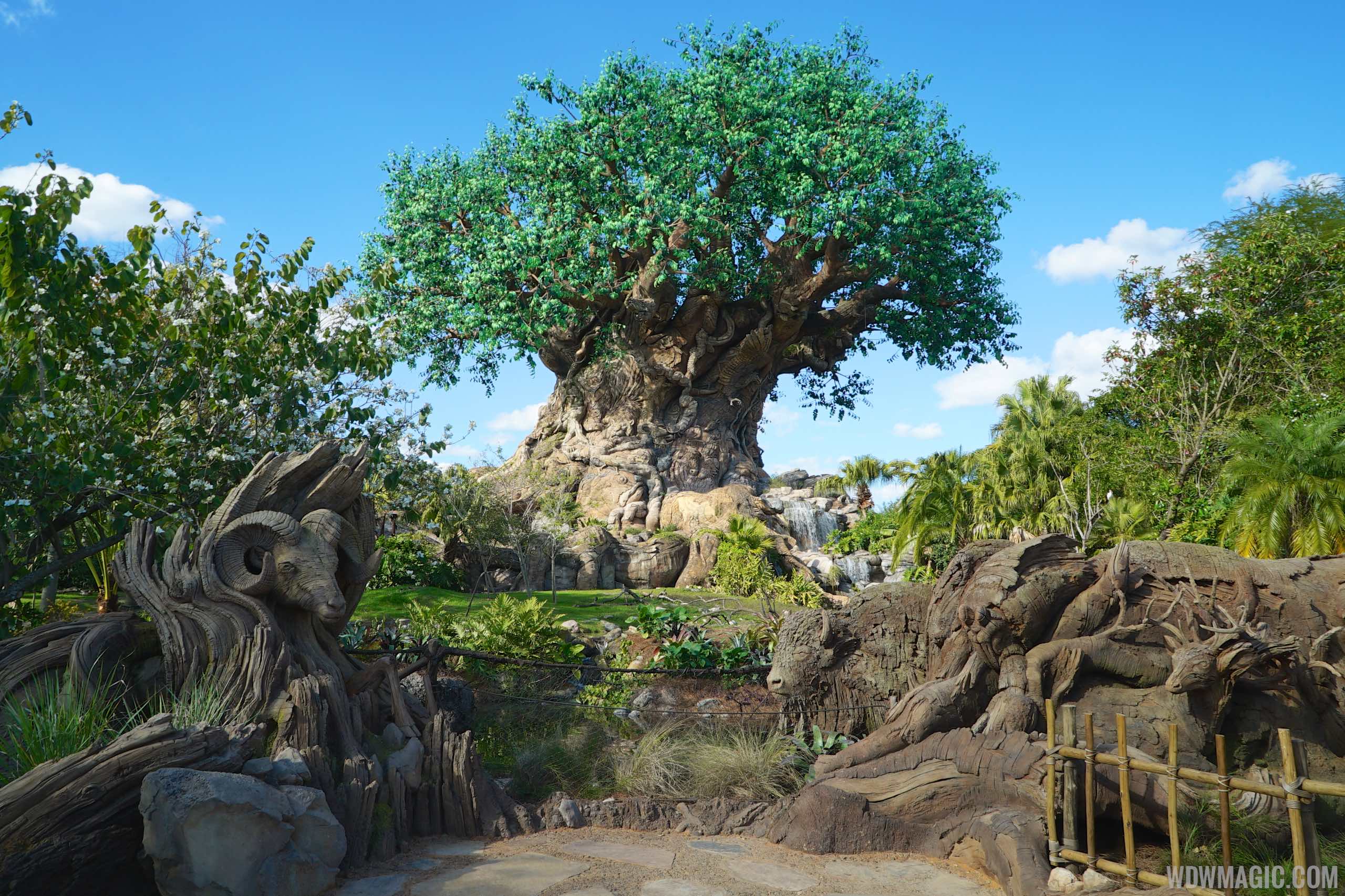 This park is better than Hollywood Studios, but not by much. This park was easily the worst park around until the recently opened Pandora section, based on the film Avatar, opened and contained amazing theming and breathtaking attractions. This one section cannot carry the entire park however, and while there are some cool other things here, like the safari adventure and "Expedition Everest", this park just has too many dead areas where nothing interesting happening to be anywhere else but number five.
Tier Two: Heckin' Good Time
Number Four: California Adventure, Disneyland
Now I'm not going to sugarcoat this, this park used to suck. Not just by Disney standards either like the other two mentioned, but seriously be boring. The park was built after a new deal was struck with the city of Anaheim in California to expand Disneyland, but it was a mess. While the other parks were designed with passion from the Imagineers creating it, this one felt like a cash grab and nothing more. The theming was based on famous California landmarks, things people could see in the very state they were in, but Disney saw their mistake. The put millions of dollars into a redesign to remedy the boring stuff they thought would pass as an acceptable neighbor to the Disneyland park. Now this park still isn't one of the Big Boys we are about to get to, but it is very much worth going to after the renovation.
Tier One: The Big Boys
Number Three: Magic Kingdom, Disney World
Now this park is nearly flawless. The theming is top notch and immersive, each land is distinctive and each are fun in their own ways. Every land has its own look, smell, sounds, each only found in their respective land. E-Ticket attractions are found in almost every section of the park, from Disneyland classics like "Pirates of the Caribbean"  to original creations like "Space Mountain" enormous amounts of fun are found everywhere. The only thing that holds this park back is that it is basically a copy of California's Disneyland. Otherwise this park is pretty much perfect.
Number Two: Epcot, Disney World
Originally thought of as a future way of living by Walt Disney, the concept of Epcot drastically changed after his passing. It transitioned from a way of life to showcase of everything the human race had to offer. With sections dedicated to technology and science, to food and healthy living, Epcot stood as a shining example of the best things we are capable of as a species. The crowning jewel of Epcot though, is the World Showcase. Bringing together cultures from all over the world, the World Showcase has sections of the park dedicated to the people and lifestyles found in the United States of America, Japan, Morocco, France, United Kingdom, Canada, Mexico, Norway, China, Germany, and Italy. This park is truly perfect in everything it tries to do and is only bested by one park here in the US.
Number One: Disneyland park, Disneyland
The park that started it all, is also the king of all theme parks here in America. No other park holds a candle to the greatness that is Disneyland. The rides are all the best here in Disneyland, even "Space Mountain" a Disney World creation, is best here after its newest renovation making it one of the smoothest coasters in the US. The theming here is somehow even better than the Magic Kingdom, somehow angling the park so it is nearly impossible to see other lands while inside each land. The dreams that were realized to create this theme park are some of the most creative things ever to be thought of. From the charming haunts found inside the "Haunted Mansion" to the fun loving thieves in the "Pirates of the Caribbean", every ride found here is iconic in its own unique way. This park is peak Disney, and I see no way anything ever passes this amusement perfection up in any way.
For more theme park content check out:
Park Ride History, Youtube channel