How to Make the Most Out of Your College or Job Interview
Hang on for a minute...we're trying to find some more stories you might like.
If you ever plan on attending a major university or getting a job, there is a high likelihood that you will be required to have an interview at some point. Interviews are the perfect chance for you to expand upon your application, so it is important that schools or companies get the best impression of you possible. Here are some tips to have a successful interview:
Prepare for Your Interview
Research the business or university you are interviewing for. Interviewers are not only looking for people with strong credentials, but candidates that have genuine interest in being a part of their organization. Be sure to have a general idea of the goals and values of the organization you are applying for.
Make a Good First Impression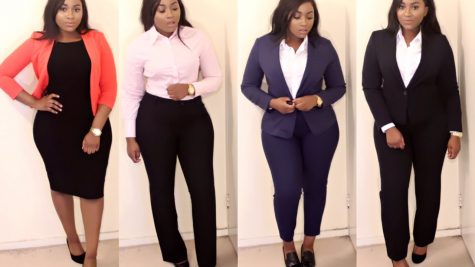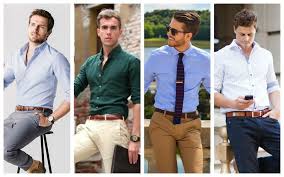 There is a popular saying that goes, "Dress for the job you want, not the job you have." The first thing your interviewer will notice about you is your appearance, so make sure you dress to impress. Business casual to business formal is recommended for any interview. A rule of thumb would be no jeans, no t-shirts, and no flip-flops or sneakers. Cleanliness is a must, of course, and it would be advisable to wear your hair neatly. If you wear makeup, a basic, natural-look will suffice. However, if you're applying to a job that is is known for a certain look/ style, such as Hot Topic, style yourself accordingly.
Shake Your Interviewer's Hand and Have Confident Body Language
Always rise to greet your interviewer, and give them a firm handshake. This will show that you are professional, confident, and potentially a strong candidate. During the interview, use good posture to ensure your interview gets the message that you are confident.
Be Honest
Interviewers want to learn more about YOU, so it is important to tell the truth about your credentials and personality traits. While it may be tempting to lie in order to make yourself appear to be an appealing candidate, companies can easily make a few phone calls to validate your claims. Getting caught lying will not only cause you to not get the position, but companies or universities can inform other institutions of your dishonesty. Also, universities can revoke your credits and/or degree at any point if they discover any lies you told them during the admissions process.
Prepare Questions to Ask Your Interviewer
It is commonplace for interviewers to ask if you have any questions for them, and this is a very important part of the interview. Mr. Apple, the Personal Finance teacher at CCHS, says that asking a non-salary related question will show preparation and real interest in the position.
While these tips will certainly improve your chances, there is always a possibility that you will not get the position. Don't let this discourage you! There is a perfect university or job out there for everyone. Use websites that have college searches like the College Board or Naviance to find the perfect school for you. If you're a teenager looking for a job, visit https://www.hireteen.com/jobs/ to find a company to apply to.