The Makanda Boardwalk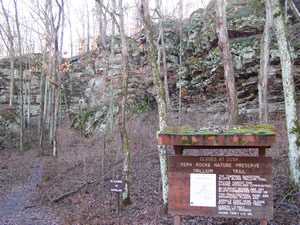 Hang on for a minute...we're trying to find some more stories you might like.
The Makanda Boardwalk has been a popular place for people all around Southern Illinois to visit. It is known as the hippiest town in Southern Illinois and offers many things for the locals, and out of town guests to do while they visit the beautiful boardwalk. It is also connected to Giant City trails so after you visit the boardwalk you can go on a hike afterwards if you wanted to. They also offer seasonal events. During the fall they have an event called Vulture Fest and during the spring its the same event but called Makanda Fest. There's live music and booths to visit with people selling their companies items.

The boardwalk itself is open daily from 9:00 am- 5:00 pm. There is a trading store on the boardwalk and it has many things that you can purchase. It has an ice cream shop, and the famous Eclipse Kitchen and other stores you can visit as well.
Behind the boardwalk if a beautiful garden and a large open space where you can sit and enjoy your ice cream. Across from the boardwalk is a park for kids to play on and that has been there as long as the boardwalk itself. The really nice thing about the boardwalk is that there is no internet connection out there. It's a nice little break from reality and gives you a chance to disconnect from everybody if needed a break.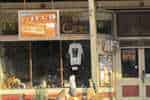 I really enjoy going to the boardwalk with my sister and spending time down there and not having to worry about anything going on around me. I like to think of the boardwalk as my safe place, and go there anytime I feel the need I need a break. The locals down there are very nice and welcoming to anybody who comes down there to visit. I highly recommend visiting the boardwalk if you're ever given a chance.