Savory Chicken Asopao Recipe
Hang on for a minute...we're trying to find some more stories you might like.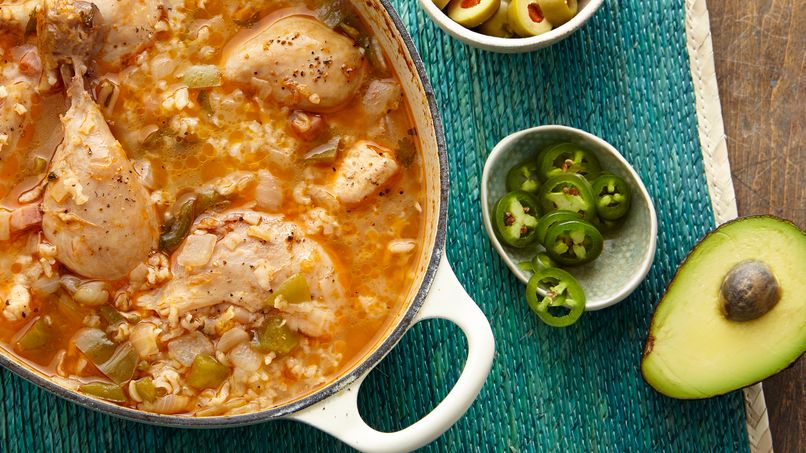 For those who don't know, Asopao is the national soup of Puerto Rico and is a staple in Puerto Rican cuisine. Many Puerto Ricans are well aware of this dish because this is considered a type of soul food for many people. Asopao can contain an assortment of different meat such as chicken, beef, pork, shrimp, and crab. There are many variants of this classic dish, however, I'm going to show Asopao de Pollo or "Chicken Asopao" which will contain chicken, pork, ham, and chorizo.
First, we are going to need ingredients:
A – 3 lbs dressed weight whole chicken
B – 2 peppercorns (whole)
2 cloves garlic, peeled
1 teaspoon whole dried oregano
1/8 teaspoon paprika
2 1/2 teaspoons olive oil
1 1/4 teaspoons vinegar
C – 2 1/2 cups rice
D – 9 cups water
1 tablespoon salt
E – 3 tablespoon vegetable oil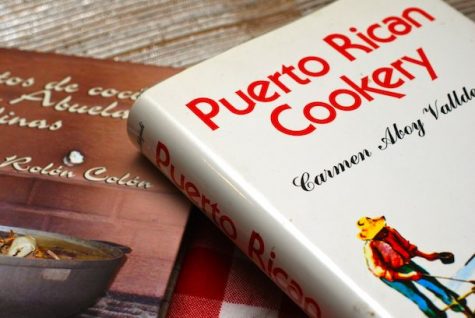 1-ounce salt pork
2 ounces lean cured ham
F – 1 green pepper, seeded
3 sweet chili peppers, seeded
1 onion, peeled
8 fresh cilantro leaves
G – 1 can (8 ounces) tomato sauce
1 tomato, chopped
8 olives, stuffed with pimientos
1 chorizo (Spanish sausage), cut into 1/2-inch rounds
1 tablespoon capers
1 can (4 ounces) pimientos, chopped in their juice (reserve 1 pimiento for garnishing)
2 tablespoons fat or Achiote Coloring
H – 1 can (1 lb. 1 oz.) green peas, drained
1 can ( 10 1/2 ounces) asparagus tips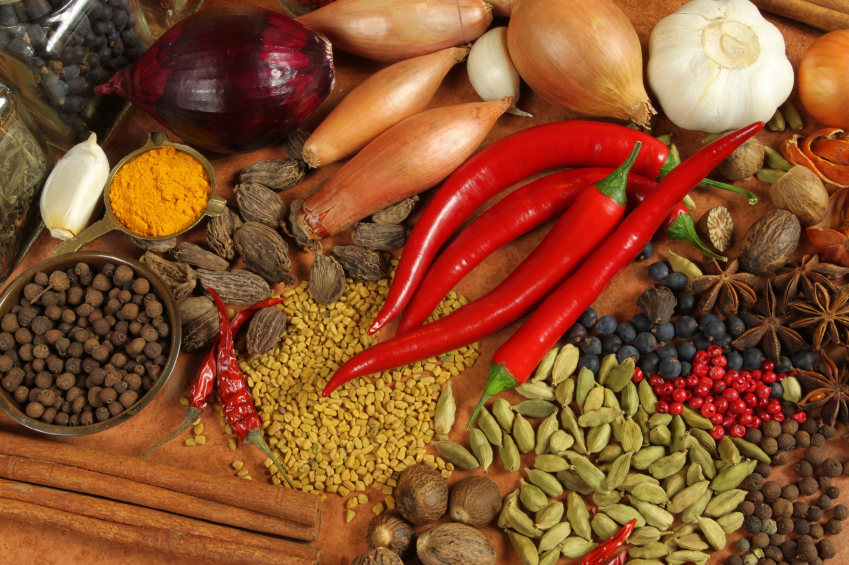 Directions:
1 – Divide chicken into serving portions. Separate drumsticks from thighs and divide breast into two. Wash well chicken and giblets. Set drumsticks, thighs, breasts, and wings in one plate. Set the carcass of chicken, neck, and giblets in another plate.
2 – Rub contents of both plates with the seasoning included in set B.
3 – Wash rice thoroughly and soak in water to cover for 1  hour.
4 – Ina 6-quart pot, combine ingredients included in D with the carcass of the chicken, the neck, and the giblets. Cover and boil over moderate-high heat for 15-minutes. Reduce to moderate heat, and cook for 30 minutes. Strain and reserve broth and giblets.
5 – In a large caldero or heavy pot, heat oil and brown rapidly while salting the pork and ham. Reduce heat to low and sauté ingredients included in F for 10 minutes, stirring occasionally.
6 – Add ingredients included in G and cook for 5 minutes.
7 – Add chicken pieces and mix over moderate heat until boiling. Cover and cook for 30 minutes over moderate heat.
8 – Add broth and giblets. Heat rapidly to boiling.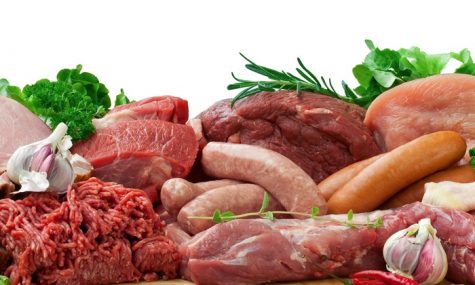 9 – Drain rice, add, and mix. Cook over  moderate heat until boiling. Reduce heat to low, add peas, cover and cook until rice reaches a soupy consistency. (Occasionally, turn rice over to check to see if it maintains the right consistency.)
10- Serve immediately in bowls. Heat reserved pimiento and asparagus tips in their juices, drain, garnish, and enjoy.
Citation: Valldejuli, Carmen Aboy. "Rice Dishes and Legumes." Puerto Rican Cookery, by Carmen Aboy Valldejuli, Pelican Pub. Co., 2013, pp. 231–232.