Staying Safe in Carbondale
February 14, 2020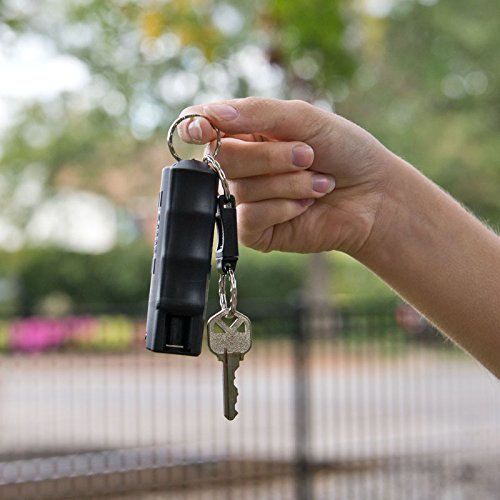 Feeling safe when you go out is a right everyone should have but not everyone does feel safe when they are out. With Carbondale being a college town people have to be extra safe when they are by themselves at night. Some people are prepared in case of an attack and carry either pepper spray or a whistle with them. Most retail establishments sell things like whistles and pepper spray for people to carry with them so they feel safer when they go out. It is a sad fact that people have to have this in the back of their mind when they go out but if they are prepared it is a lot less scary.  
What to do if you feel like you are being followed or an attacker approaches you. 
Try to stay calm. Keep walking but at a faster pace 

Get your phone out. Call a friend and if they don't answer then pretend that you are talking to them and call the police 

Find a place where people are and go into it. If you are walking home and they are still following you don't go to your house. The person now knows where you live 

If they approach you make noise. If you feel threatened and they are near you then start to scream if you have a whistle use it and draw attention to the situation so someone can hear you. 

If you have keys or any kind of weapon and they are attacking you then use it.

Run. If  the situation escalates and you have to run take your keys and your phone and drop your bag. They might of just wanted that and it is now easier for you to run  
There have been apps invented for situations like this one. An app called Siren GPS which can be downloaded on any mobile device could help tremendously. Siren GPS is an app that can you can press a button and it sends an SOS to either the police, the ambulance and the fire department.
 Another app called Red Panic Button is similar to Siren GPS in the way that it is also a GPS but on this app. When you press the button it sends an emergency text to a number in your contacts that you preselected with the app and the message is prewritten by you for the emergency that you are currently in.
Officer Dillow the school resource officer gave some tips on how to stay safe "Carbondale Police Department offers a FREE Women's Self Defense Class to the public every Spring and Fall….Cell phones are your best weapon.  Take a picture, record someone, if need be to protect yourself." 
Now some people want to have that extra protection beyond their voice and phone. Lots of people carry pepper spray on their key-chains and others have a whistle with them which is great. But when it comes to pepper spray it isn't always allowed in public places and it gets taken away from you. Just last summer my sister went to a concert in Chicago and they took her pepper spray away from her. She was very frustrated not only because she had spent money on it but also because she isn't from Chicago and wasn't going to be getting out of the concert until late into the night. When she did research about what she could now carry with her to feel safe she found Sunrich Safesound Personal Alarm which is sold on amazon for 14.99. When you pull a string on it it makes a high pitch noise that is sure to scare anyone.  
No matter what someone is doing they should always be able to feel safe when they are doing it. Whether it be with the Tip listed of the ones Officer Dillow gave. It is everyone's right to feel safe no matter what so if someone has pepper spray or even a Sunrich Safesound Personal Alarm if it makes them feel safe then that's all that matters.