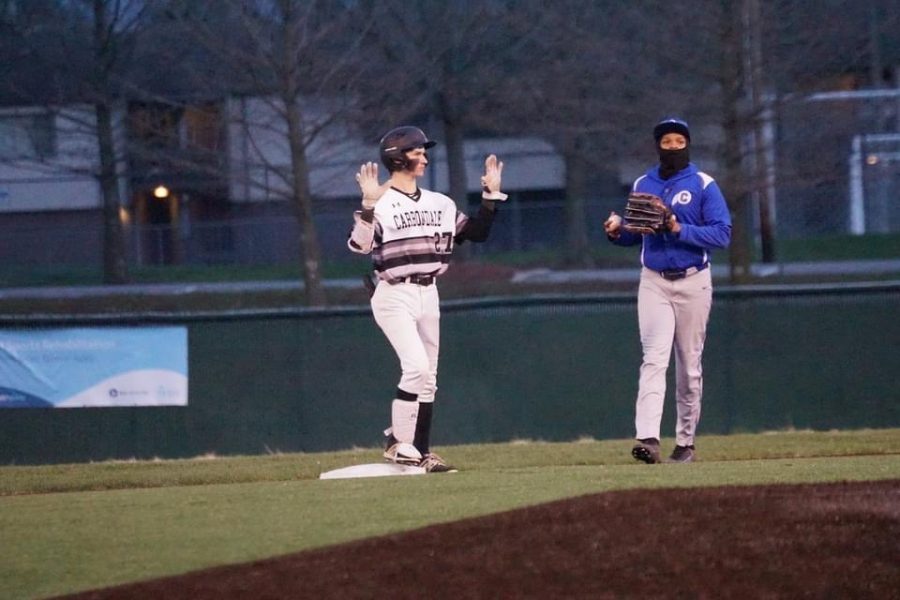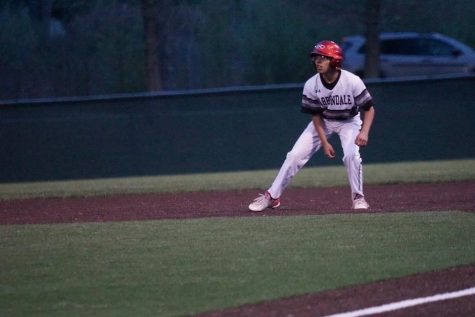 Both the Terrier Baseball and Softball teams played a doubleheader this Thursday, April 7th. The first game started slowly for the baseball team with only 2 runs but the terriers quickly picked up the pace on their way to the 4 inning, 15-0 win behind Ethan Chance's abbreviated no-hitter. Chance said, "It's always easier to throw when your offense is producing. There's no pressure, you just gotta throw strikes."
The first softball game went even worse for Cahokia with Carbondale taking the win 19-0. Terrier softball cruised through the second game for another short game and two conference wins on the day. They improved their record to 3-0 in conference and 9-3 overall.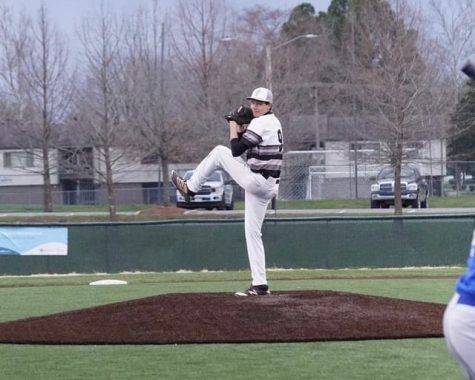 The baseball team had a little fun the second game, giving the start to manager/player Alex Baughman. Baughman threw a gem in the frigid wind, giving up one unearned run on the way to a 12-1 win. Alex said, "It was a privilege to get out there and play with my guys, I love being here with them and it's certainly a cool experience to go out there with them." Not only did he throw well but helped himself at the plate as well, going 2 for 3 in his only high school baseball showing. The Terrier baseball team also improves to 3-0 in conference play, and 7-3 overall. Both teams will be back in action in the Super Block against Mt Vernon next Thursday.