Jackson County Illinois, COVID-19, and the Spread
"Today marks a momentous occasion not just this year but in American history; Eleven months after scientists the world over got their hands on the genetic sequence of the virus, we are seeing the beginning of the end of this pandemic," Governor JB Pritzker said yesterday, Monday. Retrieving data numbers from the Jackson County Illinois Health Department. The first case of Covid per Jackson County Health Department was March 18, 2020, since then as of December 11, 2020 the case load had increased to 3,165 persons. The statical data on demographics across the county, the numbers of children under 9 have been 49 females and 53 males, preteen 10 – 14 years of age, 33 females and 31 males, teens 15 – 19 years of age are 121 females and 115 males. The 20s are 381 females and 342 males. The 30s are 181 females and 172 males, the 40s are 121 females and 122 males, the 50s are 129 females and 112 males, the 60s are 99 females and 112 males, the 70s 52 females and 65 males, the 80s are 35 females and 21 males, the 90s are 25 females and 8 males, and one female that is 100. Of the 3,165 there have been 45 related deaths in ages ranging from the 40s to 90s, there is another 773 people in the count with unknown age and gender.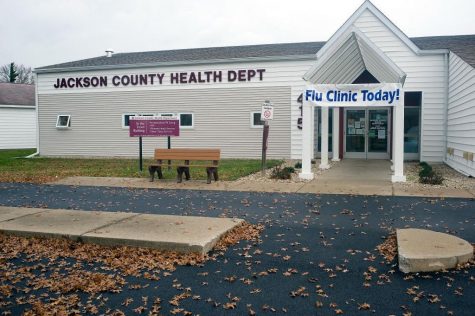 Looking at the age ranges, the 20s in both females and males on the average they are 3 times higher than any other age range. The population of Jackson County is 56,750, the current number of cases means 5.5% of the population has had Covid-19 in the county and if we have 12 more deaths in Jackson County that will be one death per 1,000. November 2020 was the highest rate of case daily averaging close to 40 positive cases per day. The first shipment of 43,000 doses of the vaccine arrived in Illinois today. The press release Monday from Jackson County Health Department "currently anticipates that it will be at least late April 2021 before vaccinations begin with the general population. For COVID-19 Vaccination updates visit Jackson County Health Department web page: jchdonline.org.