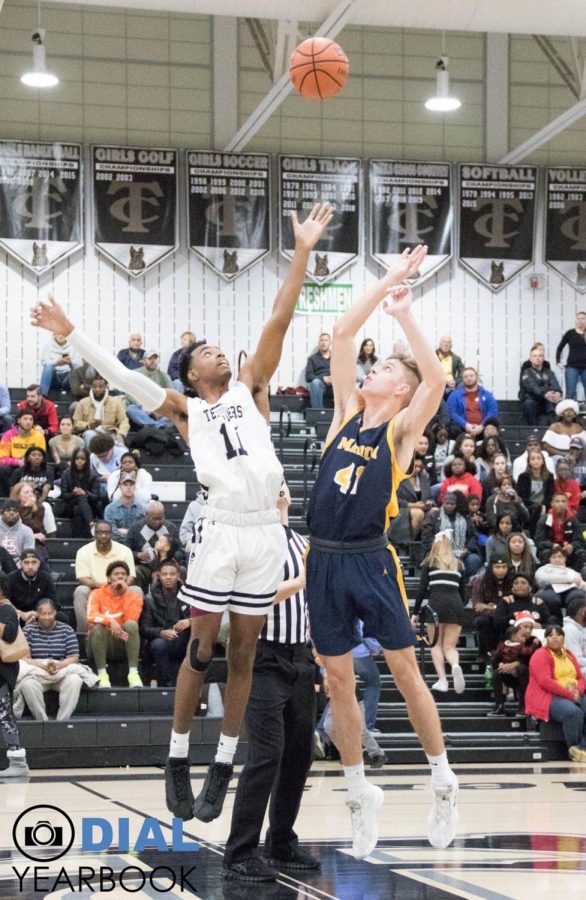 Terrier Basketball 
The Terrier basketball team is hoping to win a conference title this season. They're tied for first in the conference with Mt. Vernon. With a win this Friday against Belleville Altoff, they would take the conference trophy home. 
It is the annual pink out game, where all proceeds from the game go into supporting cancer research and treatment. There will be representatives from each class (Freshman-Senior) collecting donations, if they each get to the set dollar amount goal, they will shave their heads in support of cancer victims. This event is one of the most helpful events to the community, be sure and try to make an appearance. 
Farleigh Ward, a senior on the Terrier basketball team, is looking forward to the game on Friday. He said "we expect nothing less than a win, we've been working really hard to improve our defense, and our transition offense flows very well from that". Ward has been the team's leading scorer this year and hopes to continue his success into the postseason. Ward said "We'd really like to finish the season strong to secure a good seed in the regional tournament. We're just ready to show everyone what we are capable of". 
The team is excited to play tonight, be sure and try to be there!!