For the Love of Movies
November 8, 2018
Filed under Opinion
Hang on for a minute...we're trying to find some more stories you might like.
I have always loved movies. Ever since I was young enough to remember, movies have had a strong effect on me. They have a powerful ability to transport me out of my body and into an unexpected adventure. Some of my fondest childhood memories are about movies, but they hardly were entirely about the movie. My favorite movie experiences were had at the theaters. There will always be something immeasurably nostalgic about going to the theaters. Whether it's the smell of the popcorn, or the anticipation as you wait through the ads to see a movie that you have been thinking about for months, there is always something about my trip that hearkens me back to simpler time in my life when my only worry was if the popcorn would even last through the ads.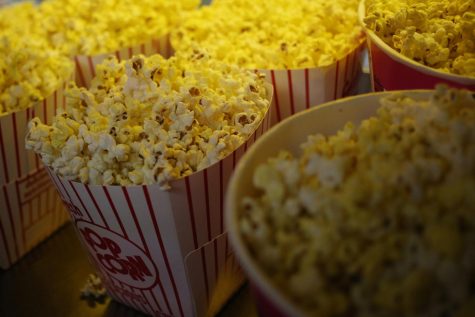 Now that I am older, I have started to hold movies and the theaters I see them in to a higher standard. Thankfully, when I moved to Carbondale, I was not disappointed by the movie theater located in the town. Before living in Carbondale I was familiar with the luxury style theaters, but I had never gone to one. After my first trip to the luxury AMC, located next to the Walmart on the East side of town, I was immediately hooked. I was aware that it was slightly more expensive than a normal theater, but the advantages seemed to greatly outweigh the disadvantages. The seats in each theater are able to recline, and seats are chosen when your ticket is bought, so there is never any worry of not being able to sit with your friends or family. There is also a bar available but I am unable to vouch for its quality.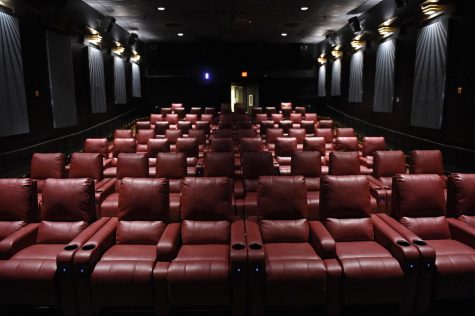 This awesome theater had me by my boots for a long time. I was happy to spend the $10 to $12 it took for admission just for the experience, but I began to realize that a lot times it was just for the theater that I was going. A lot of the movies I was seeing were pretty underwhelming. I was seeing big name movies such as Transformers or Jurassic World, which each made a lot of money at the box office, but didn't contain a lot of substance, at least where the narrative and acting was concerned.
I also noticed that I was unfamiliar with the majority of the movies that were being nominated for Academy Awards. I was confused to see that some of the most acclaimed movies of the year, such as Isle of Dogs which made $64 million, were being sidelined so that AMC could show movies that were projected to do better at the box office, like Hotel Transylvania 3 which made $523 million. I understood that decision from a business standpoint but I still very much longed to see some of the more thought-provoking movies that were being released.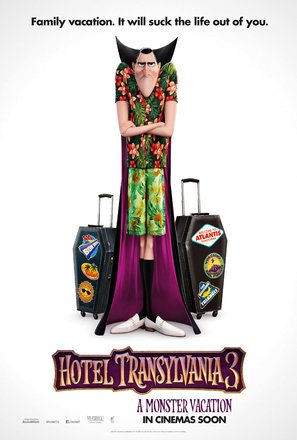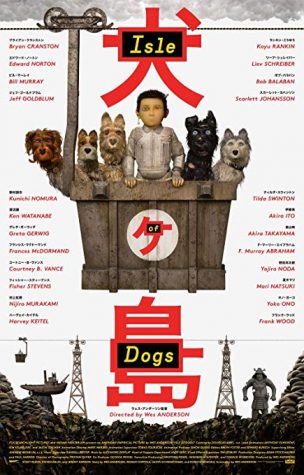 This is one issue that I wish Carbondale could learn from other small towns such as Aberdeen, South Dakota. I used to live in Aberdeen and I feel I am being completely honest when I say there is next to nothing to do for entertainment in that town…other than watch movies. Aberdeen was like Carbondale in the sense that it also had one mainstream theater, coincidentally it was also an AMC. This theater was not nearly as glamorous as the AMC found in Carbondale, and the movies they played also left a lot to be desired. There was a few months period where I didn't see a single movie, which was hard to accept. Thankfully I was saved; one day my mom told me that the local theater called the Capital, which usually held film festivals and plays was going to start showing indie movies. I was a little skeptical at first of the quality of the indie movies being shown, but after the first one or two movies I saw, I realized that these were the movies that were receiving tremendous critical acclaim and even Oscar nominations. I spent many of my weekends going to movies at that theater, and was quite sad when I had to say goodbye to it once we moved.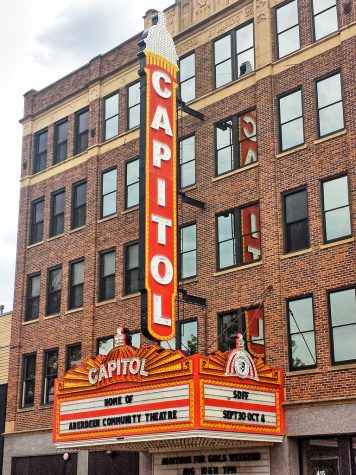 It took me a while to fall out of the daze that came with the luxury recliner seats, but it became increasingly apparent that there was a lack of critically acclaimed movies being shown in Carbondale. This became even more unfortunate when I realized that Carbondale has the opportunity to maintain the same dynamic as Aberdeen but instead of the Capitol theater it would be the Varsity theater. I am aware that the Varsity already does show non-mainstream movies such as classics, and I am aware that it would not be cheap to  buy the rights to show many of the critically acclaimed movies that are released. However, I think that because there is seemingly no other option to view these indie movies in the city of Carbondale, the Varsity would receive a lot of new business. At the very least if no one else was inclined to go to the Varsity to watch movies, I would, and I would probably go enough to constitute a net gain. But, Carbondale is a university town. I cannot believe that a 17 year old kid is the only one in this town who wants to see the best movies made each year!  In the end I am not a businessman, and I do not know the exact economics involved in this idea. I just want to be watching a good movie while I try and reclaim the feeling that I used to get when I went to the movie theater.